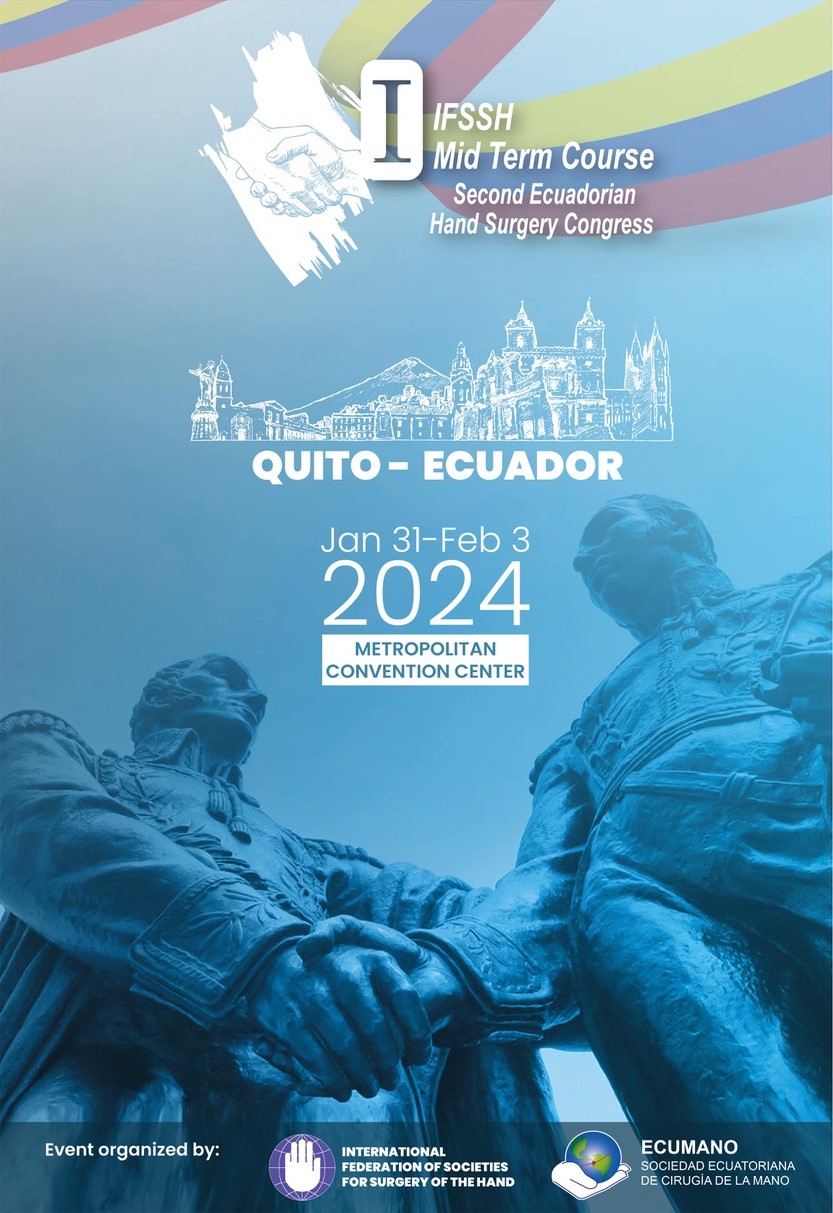 The IFSSH Executive has introduced a new initiative to promote the sharing of knowledge: the IFSSH Mid-Term Course in Hand Surgery. Over a period of 3 days (minimum), hand surgery topics of interest will be discussed from basic principles to the recent trends. The course is to be held at the mid-way time point between triennial congresses. Click here for the Mid-Term Course guidelines.

IFSSH member societies will be invited to bid to host the course every three years. The Mid-Term Course encourages further geographical representation by restricting applications to those regions not hosting the preceding or subsequent IFSSH triennial congress. With the 2022 Congress being held in London and the 2025 Congress in Washington, D.C., applicants from the South American and Asian-Pacific IFSSH societies were invited to submit applications to host the 2023/24 course.

We are pleased to announce that the 2022 IFSSH Delegates' Council selected the Ecuadorian Society of Hand Surgery to host the first IFSSH Mid-Term Course in Hand Surgery.